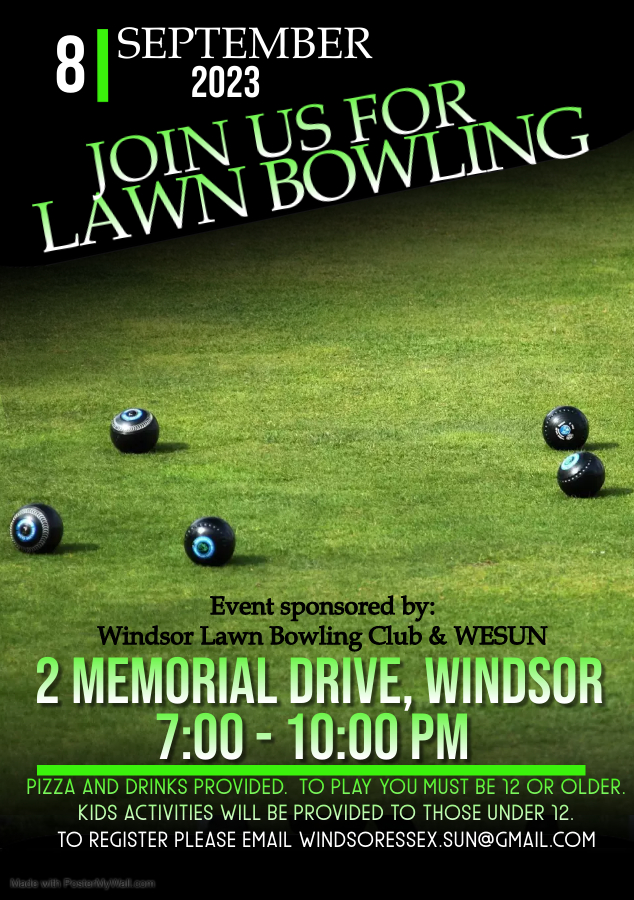 Here is a link to an information session held at St. Clair College regarding programs and tuition for CUAET holders. Please click on the link to access the recording and review the valuable information shared during the session.
Anyone can reach out to them at international@stclaircollege.ca
if you have any additional questions or if you would like to schedule an appointment with a member of their international team.
Please find below the coupon code for the waiver of registration fees: HOY7A4
After the session, they also received this information via email as well and the link can be found here
"By receiving this email correspondence, you are eligible to study without a study permit as of June 27, 2023, by way of a new, temporary public policy. Immigration, Refugees and Citizenship Canada (IRCC) has implemented a public policy to temporarily allow eligible work permit holders, and those authorized to work without a permit under R186(u) of the Immigration and Refugee Protection Regulations, to study without a study permit"
Past Events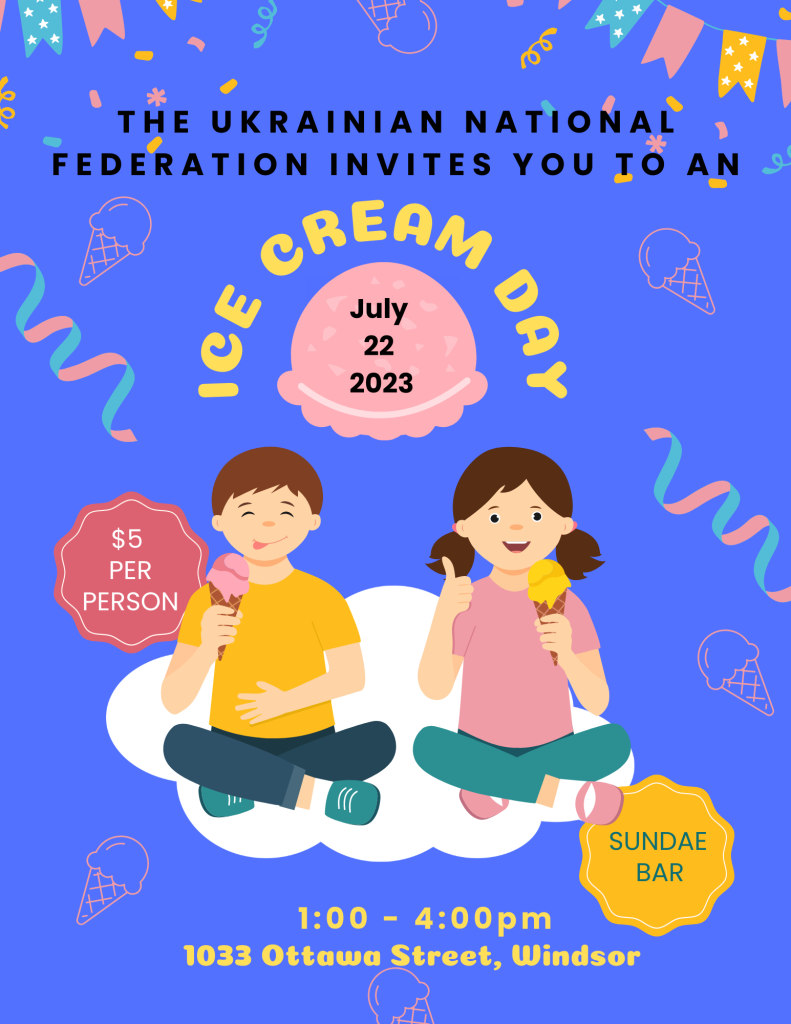 In conjunction with the Windsor-Essex Catholic District School Board, the Ukrainian National Federation-Windsor Branch is organizing a Ukrainian Language School for children ages 6-12. Classes will take place Saturdays from 10:00 a.m to noon. If you are interested in and committed to having your child/children attend, please complete and return the survey by March 10, 2023.
Спільно з Шкільною Радою Kатолицького округу Віндзор-Ессекс, Українська Національна Федерація-Віндзорський відділ організовує Школу української мови для дітей 6-12 років. Заняття проходитимуть у суботу з 10:00 до 12:00. Якщо ви зацікавлені та готові зобов'язати свою дитину/дітей відвідувати навчання, будь ласка заповніть і поверніть опитування до 10го березня, 2023 року.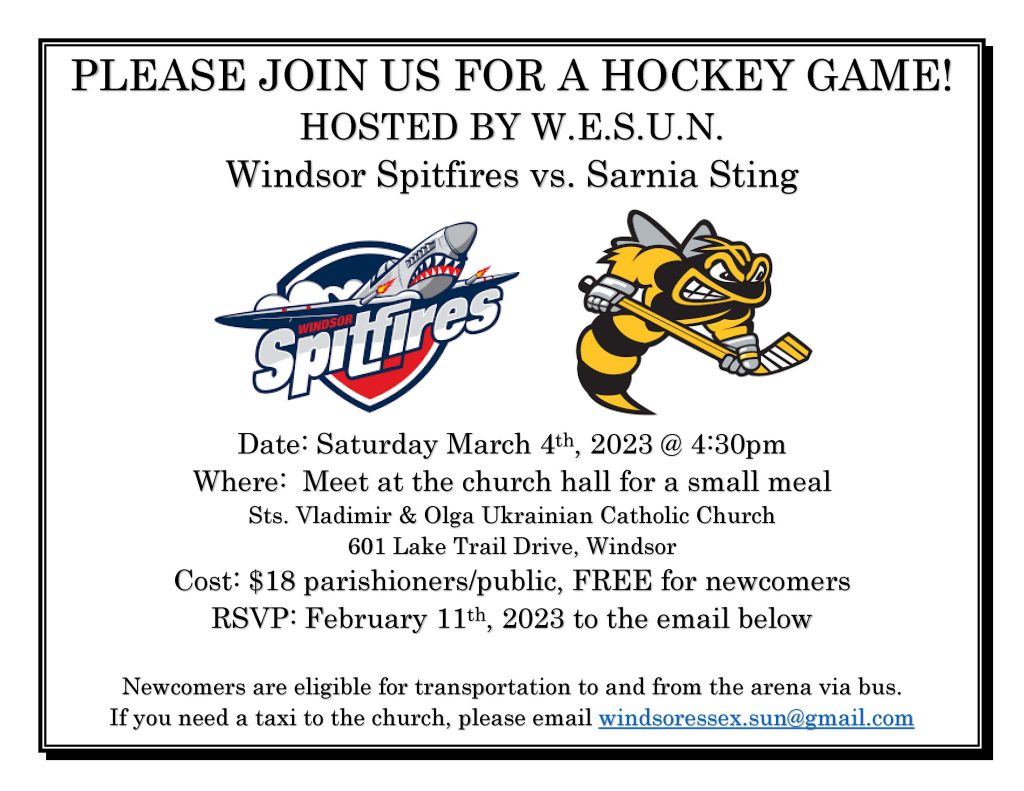 December 4, 2022 St. Nicholas Day
November 5, 2022 Fall Harvest Festival
August 24, 2022 Prayer Vigil
June 11, 2022 Coffee Social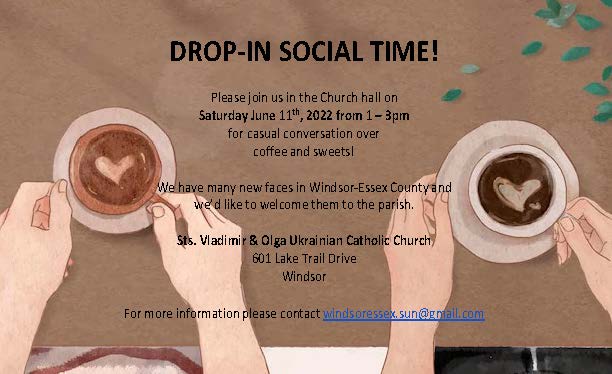 May 14, 2022 Clothing Drive